Many must have seen balustrades on the interiors and exteriors of a building with modern designing and architecture. There are several kinds of balustrades that are available and that one can use for their home and offices, but glass balustrades have their own charm. They are mostly used for stairs, terraces, balconies, etc. They undoubtedly look authentic and stylish by giving a beautiful look to space. However other than just great looks they also seem to have many other advantages which are mentioned below.
No blocking of the light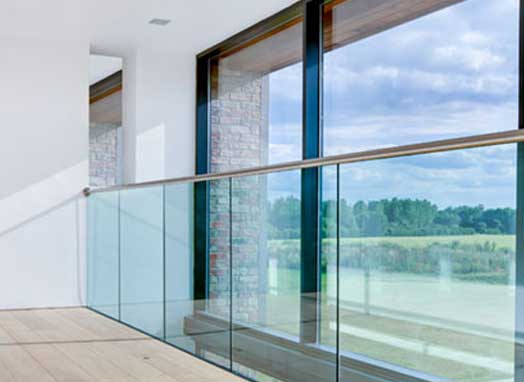 With glass balustrades inside the house or on the balcony, one can assure of the fact that they will not block the light whether natural or artificial. Also, glass has the nature of illuminating the space by making the light shine more effectively which give a more lighted feeling to space.
The illusion of a bigger space
Having an opaque material on the staircase inside the house, on windows or a shower box made of it can give a cramped up feel as it tends to make space look small and congested. However, glass being transparent give a very open and airy feel which makes the space look breathable and big.
Easy to clean
When it comes to glass balustrades they are super easy to clean and maintain as compared to iron or chrome options. one can find many glass cleaning products in the market today like liquid cleaners in spray bottles, lint-free cloth, etc. a simple spray and wipe and done, the balustrades look as good as new.
Are more durable
No more one will have to worry about rust and corrosion or pest infestation like in iron and wood respectively. Glass is resistant to all of that and on top of that it is highly strong and studies in nature. Mostly balustrades are made of building grade glass which is exceptionally durable in nature.
Complements everything
Glass is one such material that will look great with almost anything. Whatever the overall interior or exterior looks like, the glass will simply complement it. this is the reason why glass balustrade are a perfect option for a modern home.